Here's a SPECIAL blog for my ALMA MATER!! GET READY for the 1st
EVER
Round Top-Carmine
ALUMNI event HOMECOMING weekend.... That's January 27th (Homecoming & Alumni Games) and January 28th (live & silent auctions, dinner, and dance)!!!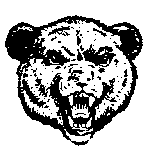 As I know more....I'll post more, but here is what you NEED to know. If you are interested in the ALUMNI BASKETBALL games contact Ashley Farris @
ashley_farris@hotmail.com
. She is organizing the GIRLS teams and can point you in the right direction for the GUYS teams.
EVERYONE is welcome to the ALUMNI gathering on Saturday. There will be a meal (TO-GO) plates available, LIVE and silent AUCTIONS, and a DANCE to follow....ALL taking place at the Round-Top Rifle Association Hall. All $$ raised is going to the RTC EDUCATION FOUNDATION. Check out this past Friday's issue of the
FAYETTE COUNTY RECORD
to learn more about the foundation. The main focus this year is growing the FINE ARTS Department and creating our FIRST EVER BAND Program!!
You can stop by the ELEMENTARY to learn more! If you are interested in DONATING items to the LIVE and SILENT AUCTIONS you can drop items off at the ELEMENTARY!
Let's GO, FIGHT, WIN and do WHATEVER IT TAKES to make the First
EVER
ALUMNI EVENT & HOMECOMING weekend the BEST it can be!!!